International Students of Lakehead University & Confederation College

Walk in hours are temporarily cancelled
Please book appointment at 807 345 1191 x 4 if services required during this time

---
You may access healthcare services through either by booked appointment, or by walk-in during the hours below.
Appointments
We offer scheduled appointments at all four of our locations. Please call 807 345 1191 extension 4 to book appointments.
Walk In Hours
Due to the requirement of one of our providers to self-isolate for 14 days, there will not be any walk-in hours provided between March 23rd to April 3rd. Please contact 807 345 1191 x 4 for a scheduled appointment.
For clients insured by Intrepid24/7 (Confederation College):
If your card looks like this:


You must contact your insurance provider before seeking medical care for prior authorization before seeing a medical provider.
You can contact your insurance provider at 1-866-883-9787 to obtain authorization; and other assistance with obtaining care if required.
Prescription medications must be paid up front, and receipts submitted by you to your plan for reimbursement

For clients insured by Guard,Me (Lakehead University)

:
If your card looks like this: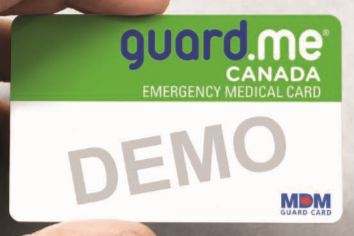 You may call for an appointment at 345-1191 x 4 or attend any of the walk-in clinics above without prior approval for acute issues.
For visits relating to pre-existing chronic conditions please contact your insurance plan for approval.

Our pharmacy can attempt to direct-bill your plan for your prescriptions.